The answer might just be growing from the ground: why we need to take a second look at medical and recreational marijuana policies
In the 21st century, new ideologies emerge and challenge common practices in America. Recreational and medicinal marijuana have exhibited positive influences on the states where they are appreciated, but do not receive the nationwide credit deserved due to copious ignorance in today's society.

​
Dr. Sanjay Gupta, a Chief Medical Correspondent, advocates for medical marijuana in his article published on
cnn.com
. Since 1969, support for this medical herb has raised 11 points, exhibiting the impact of eye-opening scientific discoveries (Gupta 1). The right-side politicians rebuffing marijuana's medicinal capabilities do not take the well being of others into consideration; they do not imagine this drug to be the only way their children can converse with no interruption of a seizure. Sympathy may be vital for the ideology of medical marijuana to be accepted, but practicing sympathy should be no challenge for a rational human. Today we must accept new ideologies and discoveries concerning marijuana so we can make tomorrow a better place.

Charlotte
, a young 3 month old child benefiting from medical cannabis, went from 300 seizures a week two about 2 per month after undergoing medical cannabinoid treatment. This toddler is only one of the thousands whom suffer from conditions that are treatable, if not curable by medicinal cannabis. This herb exhibits promising effects on illnesses including Generalized Anxiety disorders, Parkinson's, early tumor growths and epilepsy.

In a less formal, yet opinionated article by
Gabriel Bell
, the benefits of recreational marijuana are shown to have positive political and economical impacts. While this drug is legal in 28 states, 700,000 people were arrested due to marijuana-related offenses and 40,000 reside in prison to this day (Bell 1). The 6 billion taxpayer dollars covering marijuana related legal affairs could be funding shelters, college students and hospitals but Americans are to waste money on these so called "criminals" that have committed a nearly harmless offense (Bell 1). The cannabis industry retains the potential to create a $100 billion industry along with tens of thousands of legitimate employment opportunities (Bell 1).

Newhealthadvisor.com
mentions "health risks" implemented by marijuana such as mental illness while medical cannabis has been shown to stymie anxiety, migraines and even certain cancerous tumor growth.
Cnbc.com
refers to marijuana as the "...most commonly abused illegal drug in the U.S. and around the world...", not considering the 80,000 deaths a year due to a totally legal, toxic drug referred to as alcohol.
​
Who are we to decide what is and is not ethical when it liberates our neighbors from a life of suffering?
Powered by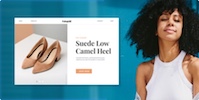 Create your own unique website with customizable templates.